I apologize for not blogging.
At all.
However, summer is here and I have slept. Ate. and slept some more.
Then I started to feel guilty so I am now running in the morning. Going to an early Mass.
and then sleeping. and eating. and more sleep. And it's only Wednesday of my first week of summer.
Today I start "The List". You know, that list you always start, about organizing files, making new projects, reading, etc? And yes, blogging more.
Well, my list has actually been "The List" for about 7 years now. So this is the year I get stuff done!!
Hopefully. At least maybe a couple of things, right?
Well, if I know some of you, you are vacationing. I'll have to go shopping in Houston, and College Station. Yes, I know. I made that sound as if it was grading the night before grades were due! But this sleeping in is WONDERFUL. No, FABULOUS!!!! So many of my friends can NOT stay in bed. Which is fine. But I can stay in bed allllllllllll day. Is that.....wierd?
But I'm dreaming of my new classroom. There are some things I want to implement. I'm completely psyched about the
Daily 5 Linky Party!!!!
I am here today: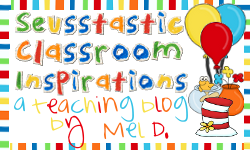 You should sooooo join in the conversation. My dreams are getting sweeter thinking about the Daily 5. And of course, always going over Harry Wong's First Day of School.
Of course, I can always do this in bed, right? ;)